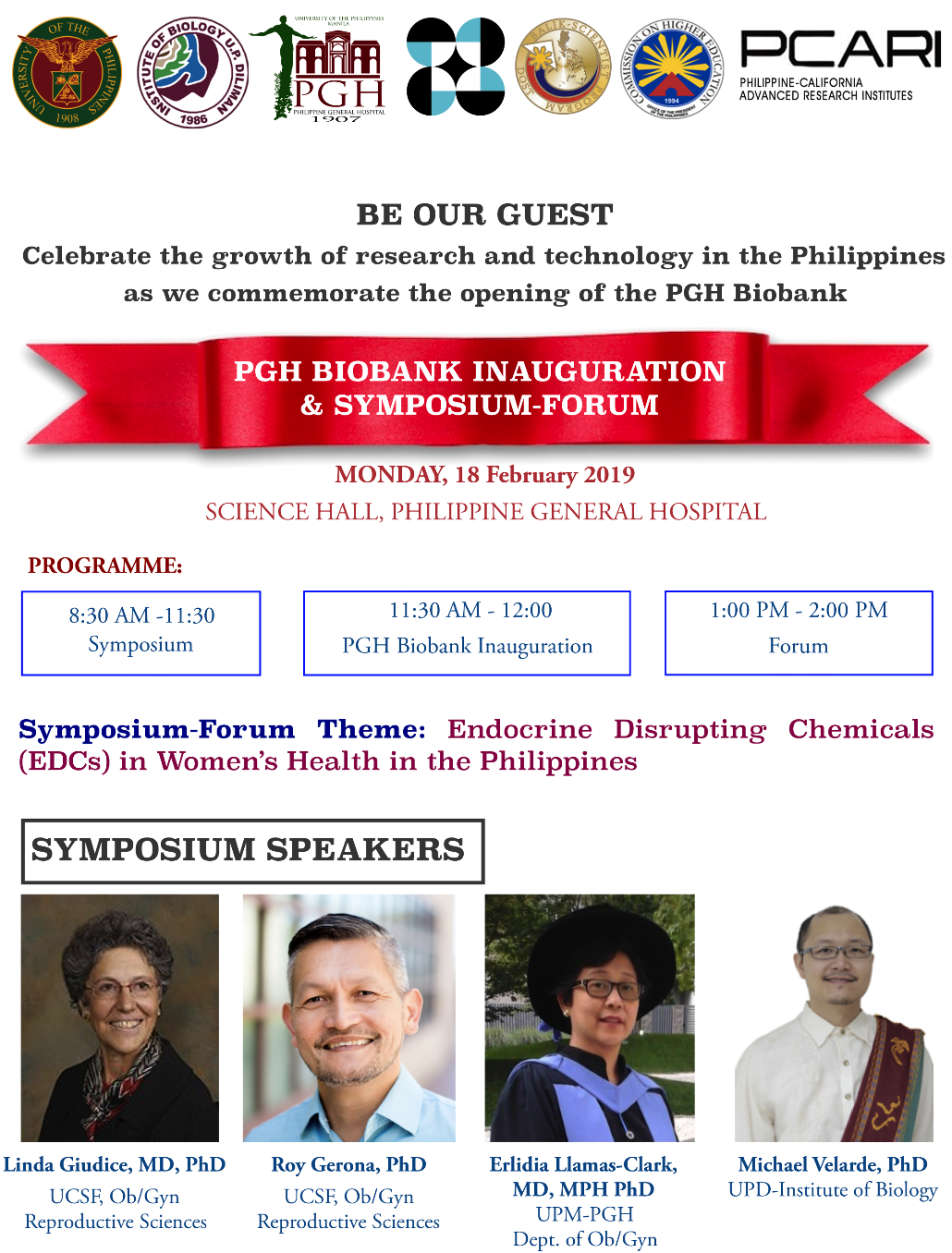 The symposium will feature a discussion on the role of Endocrine Disrupting Chemicals (EDCs) in women's health in the Philippines. It is sponsored by CHED – PCARI IHITM 2016-13. In addition to this, the UP-PGH Biobank will also be inaugurated in this special event.
To register and confirm your attendance for the event, please visit this link to register.
We hope to see you there!